Business Hours:-
Monday to Friday
10.30am to 5.30pm
Saturday
10.30am to 1.30pm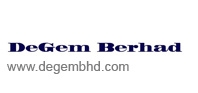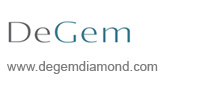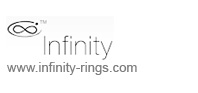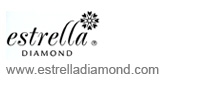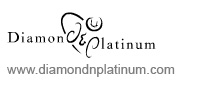 | | | |
| --- | --- | --- |
| | Gold Information | |
Of all the precious metals, gold is the most popular as an investment.

Despite the worldwide economic slowdown, gold investment worldwide has grown dramatically in the last five years.

Investors generally buy gold as a hedge or safe haven against any economic, political, social, or fiat currency crises, including investment market declines, burgeoning national debt, currency failure, inflation, war and social unrest. Investors buy gold to protect their savings from inflation and currency shocks.

Consequently, the demand for these precious metals is experiencing explosive growth, which in turn drives up their price.

Throughout history gold has been the benchmark for evaluating the worth of currencies, and today gold bullion investments are universally recommended to hedge against declining value in stocks, bonds, and currency.
Gold News
Jun '19


Free Copy of Basic Investing in Resource Stocks all this week

Bob Moriarty

321gold



17 Jun '19


Jeff Gundlach Is Buying Gold Because S**tís About To Get Real

DB



17 Jun '19


Russia bringing back the gold standard may kill US dollar & solve main problem of cryptocurrencies

RT



16 Jun '19


Thucydides Trap and gold

AOTH



16 Jun '19


The Rise of Silver and Major Economic Decline

HubertMoolman

Investment News
Tue, 27 Oct 2015 20:45:25 -0400


Indonesia To Limit Freeport-McMoRan Unit Sale To Local Investors
Indonesia plans to restrict the sale of a 10.6 percent stake in the local unit of Freeport-McMoRan, the world's biggest publicly traded copper producer, to local investors, the Jakarta Globe reported. The Elizabeth, New Jersey, company is selling the stake in Freeport Indonesia as part of a deal with the government to extend its contract to operate a copper and gold mine in Papua province.



Sat, 22 Aug 2015 13:33:57 -0400


Gold-Industry Analysts Expect Price To Rise Over Fear Of Currency War
PANAJI, India -- Gold prices could rise above $1,200 an ounce in the next few months as fears of a currency war after the devaluation of the yuan make equity markets choppy, boosting the buying of physical gold and related exchange-traded funds, leading industry analysts said at a conference. The metal has already rebounded about 8 percent from July's 5 1/2-year low, fueled by minutes of the American Federal Reserve's last policy meeting, which dented expectations for an imminent rise in U.S. interest rates. Spot prices hit a peak of $1,168.40 Friday.



Thu, 30 Jul 2015 17:20:45 -0400


US Sending Eight F-16 Fighter Jets To Egyptian Military
The United States will deliver eight F-16 fighter jets to Egypt in an effort to help the country fight extremism and to bolster security in the region, according to a statement on Thursday from the U.S. Embassy in Cairo. The aircraft are part of a $1.3 billion plan to upgrade Egypt's military amid increased extremist threats.



Mon, 20 Jul 2015 21:02:07 -0400


Gold Plunges To Five-Year Lows After Early Asia Rout
Gold prices plunged more than 4 percent to five-year lows on Monday as a sudden bout of selling across Shanghai and New York markets during the illiquid early Asian trading hours triggered a mini flash crash, deepening bullion's biggest rout in years. A wave of sell orders in a one-minute period shortly after the Shanghai Gold Exchange opened on Monday sent the most-active U.S. gold futures contract GCv1 down $48 to as low as $1,080 per ounce, its weakest since February 2010.



Sat, 04 Jul 2015 17:42:12 -0400


Texas' Gold Returning Within The State's Borders, But Officials Unsure When And How Repository Will Be Built
A Texas bill is bringing the Lone Star State's gold back inside its borders, but the decision presents many logistical problems, the Associated Press reported Saturday. Signed into law earlier in June, the new law requires Texas' stockpile of gold bars, valued at an estimated $650 million, be transported back to Texas from the New York bank where it is being held.